Many Different Voices is an interactive programme of resources that introduce young people to the principles of good street design. Follow the programme and have a go at one of the briefs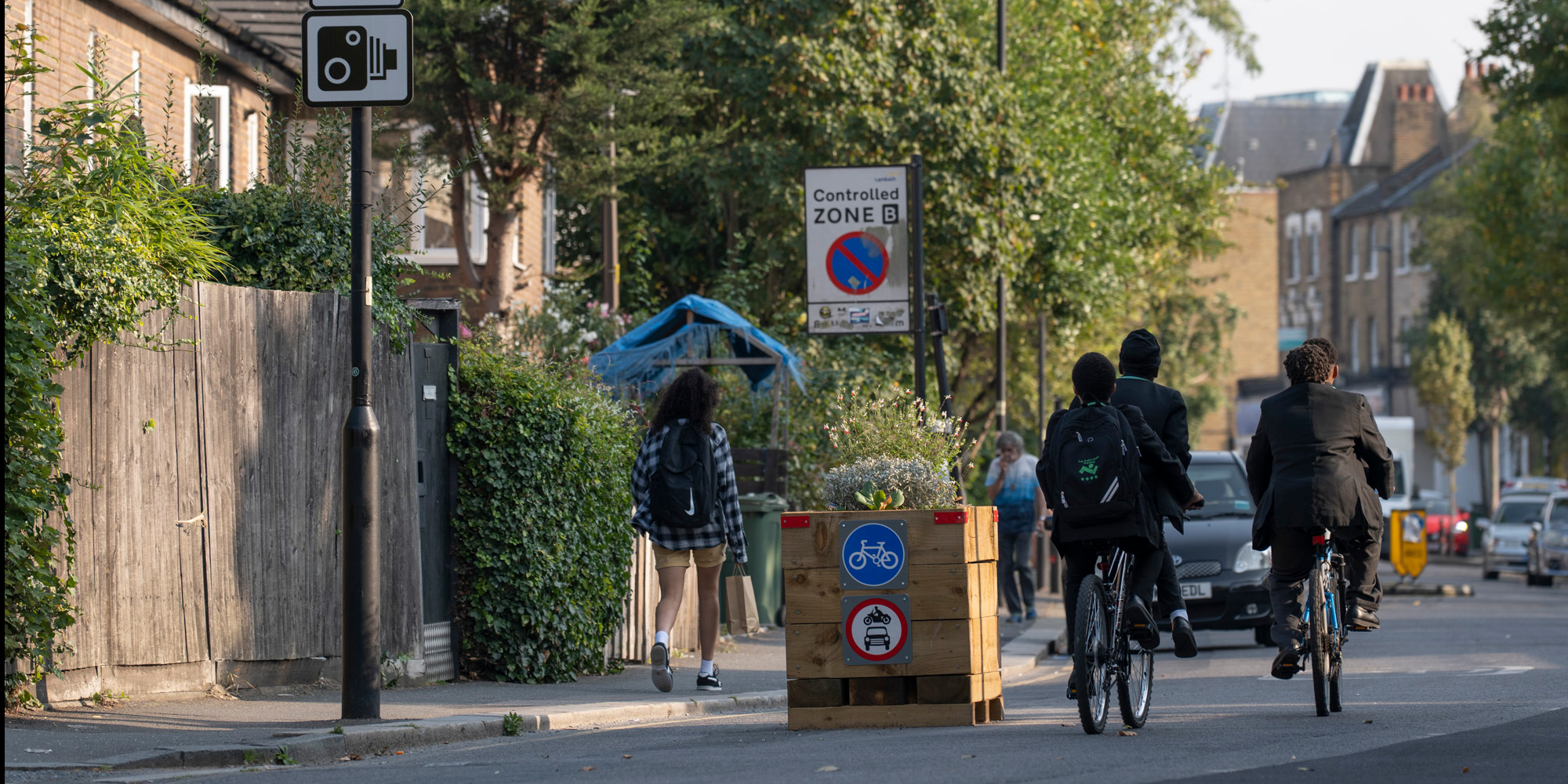 Consider the following in your design:
Does your street make people feel like visiting the local area while social distancing. Who's there? schoolchildren, families, etc? Is your design attractive to both walkers and cyclists?
Think about different people's experience of a street. Could age, language, gender, ethnicity, disability make a difference?
Can your design improve road safety and help people in getting healthier? Does it feel good any time of day or year?
Street design costs money through taxes, through funding in return for property development. Could you creatively adapt what's already there or use local/recycled materials to get value for money and clearly deliver benefits to local people?




Event 02 City Mapping Presentation PDF (this is a reduced size file, for the full version including extra films please sign-up to the Headstarted platform)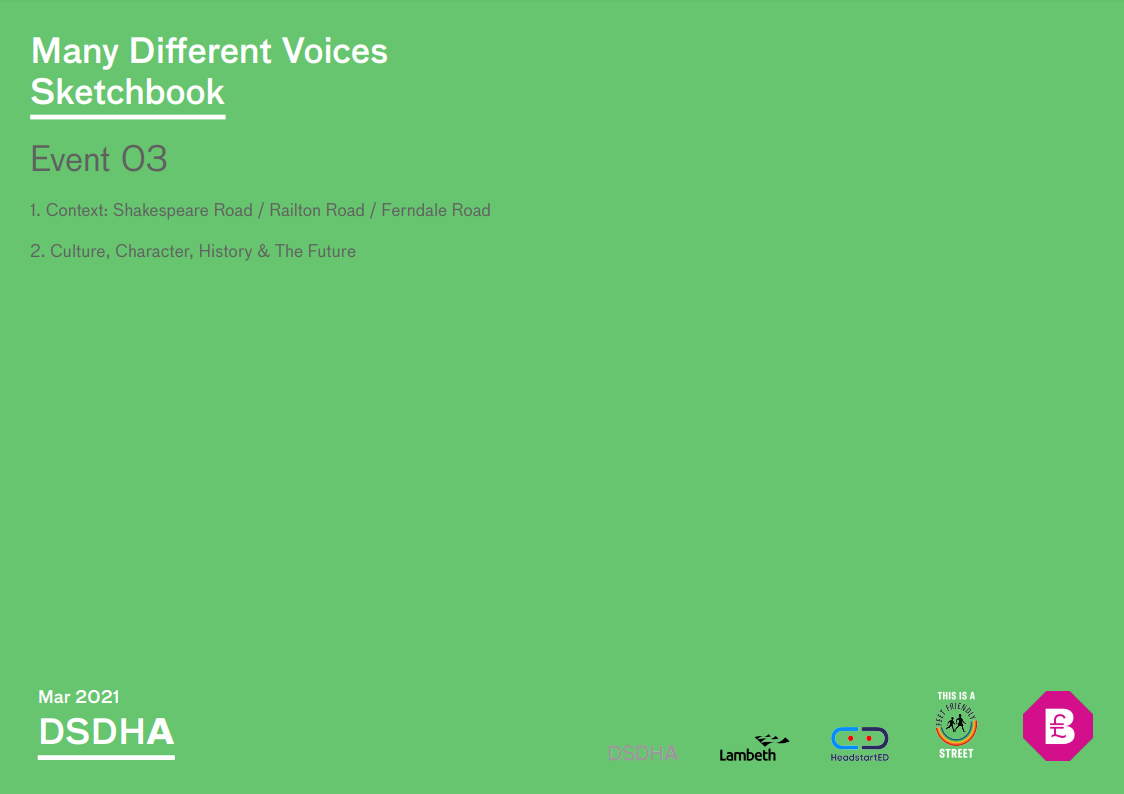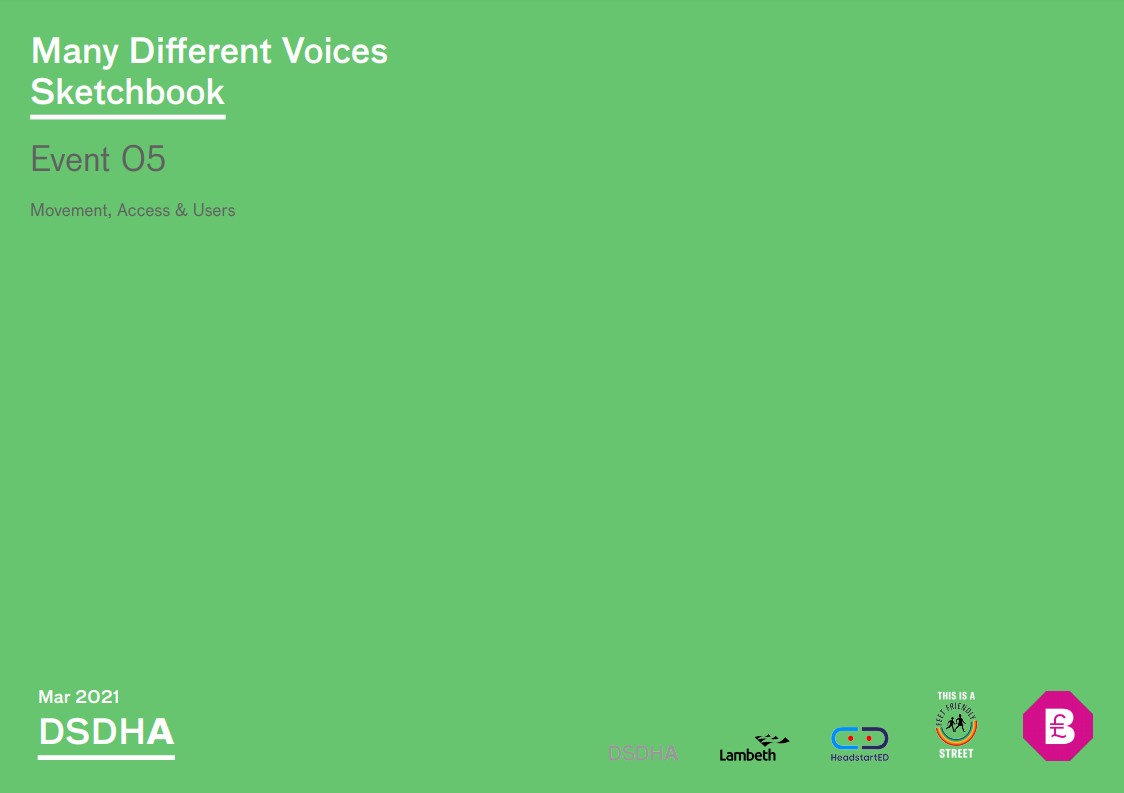 Activity Analysis Sketchbook PDF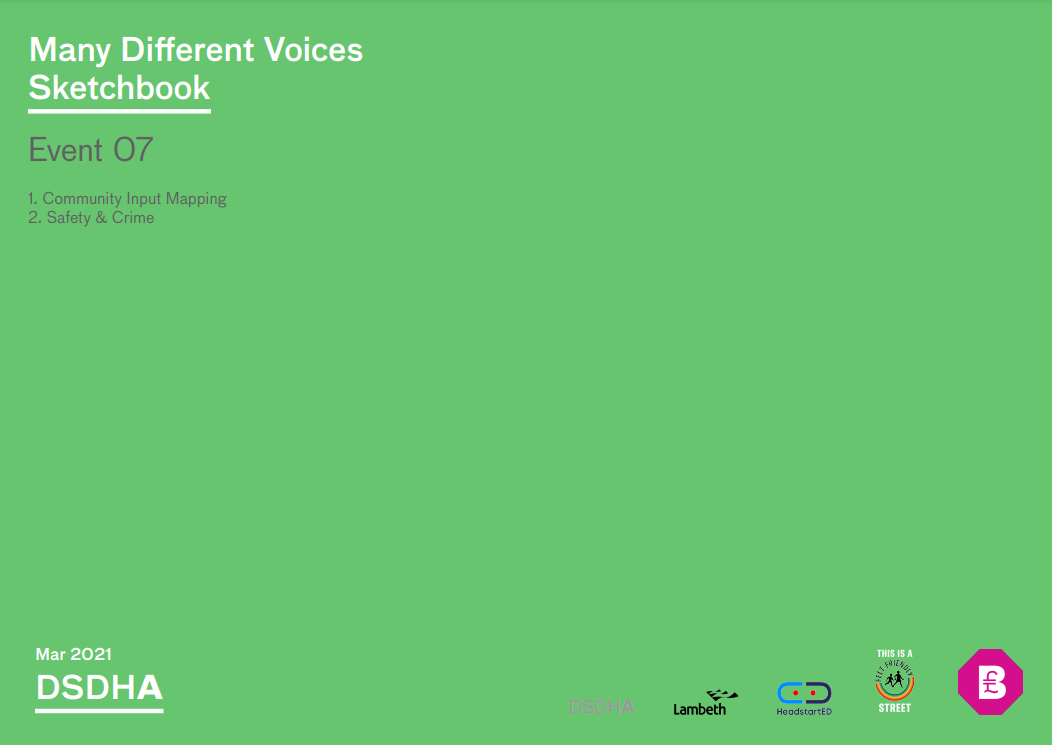 Observing Behaviours Sketchbook PDF

1) Improve the public realm
Lambeth's streets are changing due to pressures such as Covid-19, the climate crisis, and a growing population.
Use your creativity, local experience and ambitions for the future to design an improvement to the street in one of the following locations:
1a) Shakespeare Road Traffic Filter, Railton (next to railway bridge)
Download Shakespeare Road Worksheet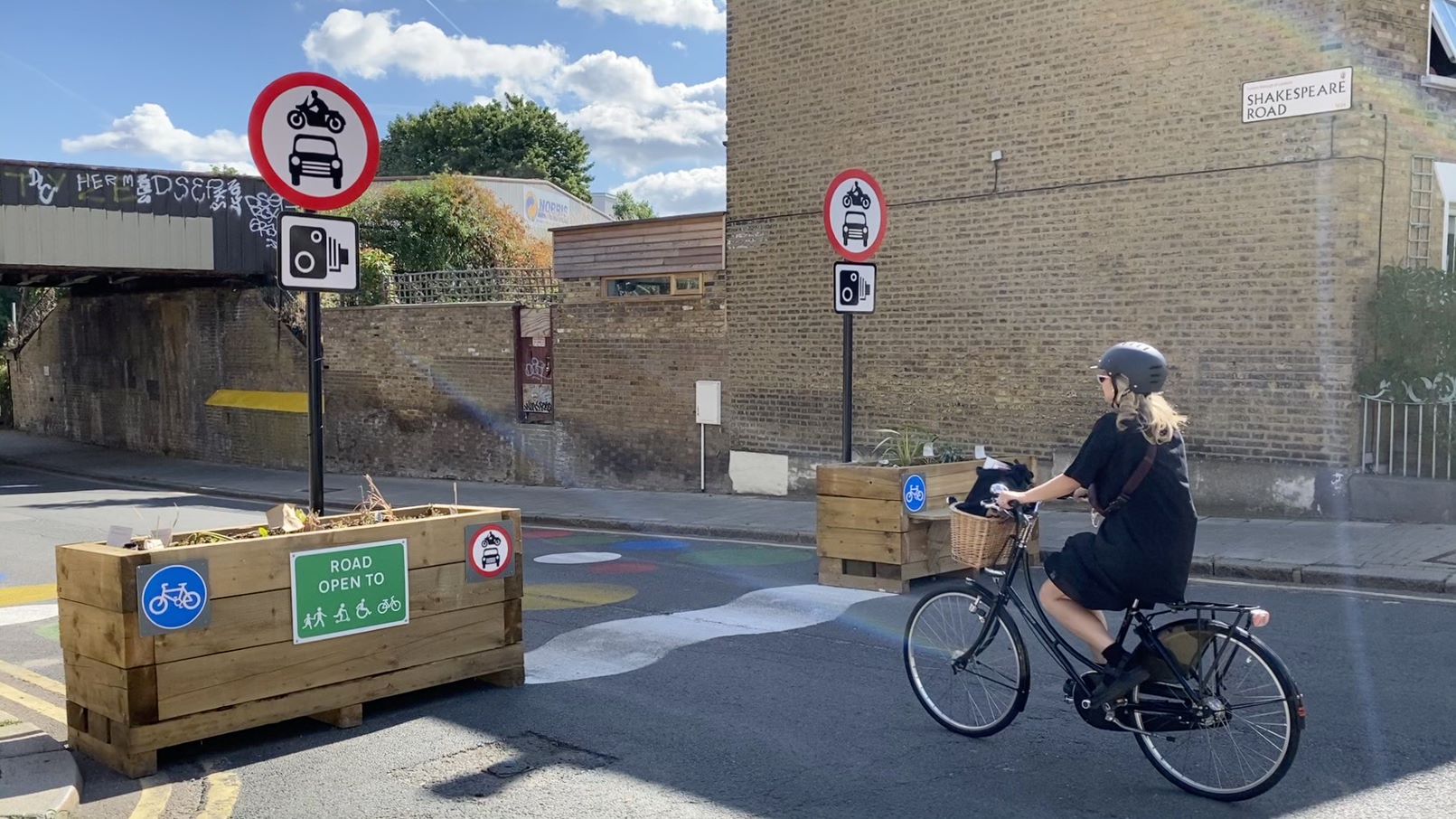 OR
1b) Pulross Road Traffic Filter, Ferndale (area outside Papa's Park)
Download Pulross Road Worksheet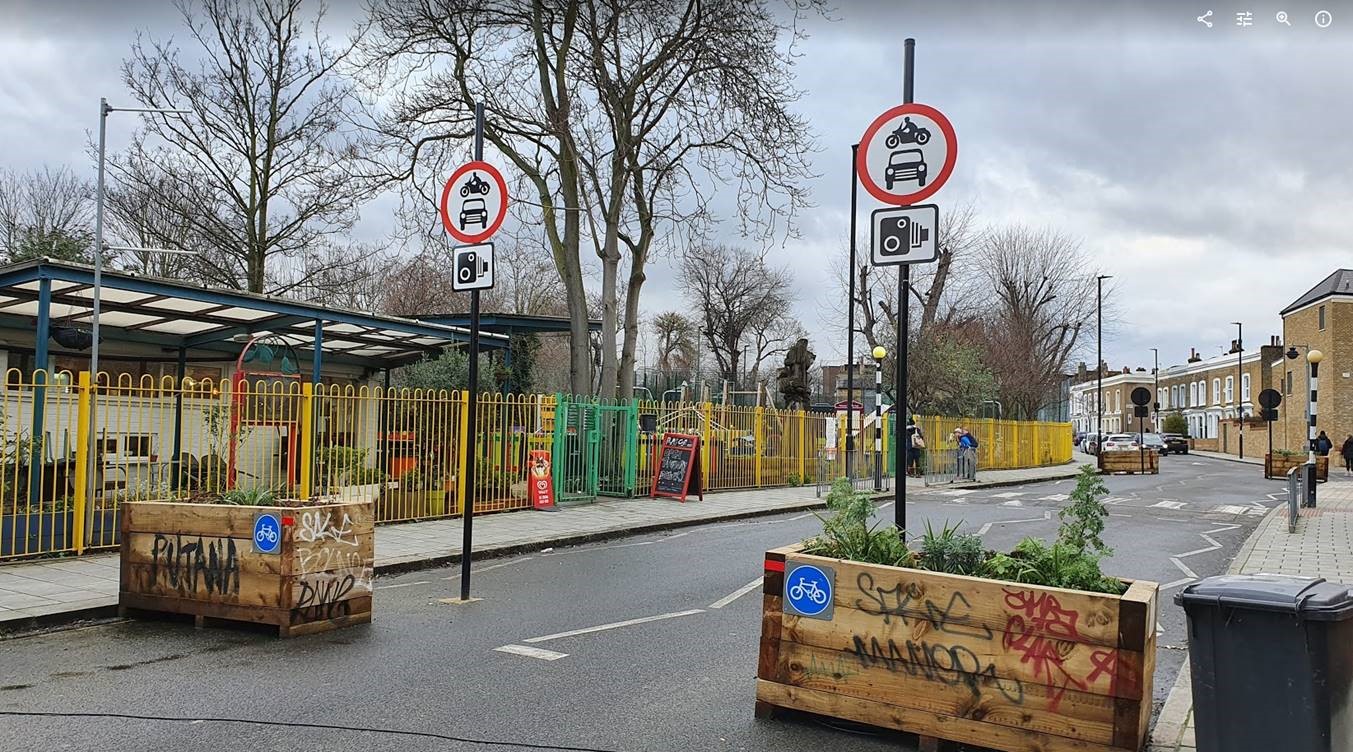 Things to consider:
Your design can be anything that makes the street a better place for all, your imagination is your only limitation!
To present your design you could use Sketch-up, Street-mix, Powerpoint, a scan or picture, a collage, a screenshot/ screen recording from games like Minecraft.
2) Redesign a crossing
Create a design that will be printed on the crossings on Atlantic Road.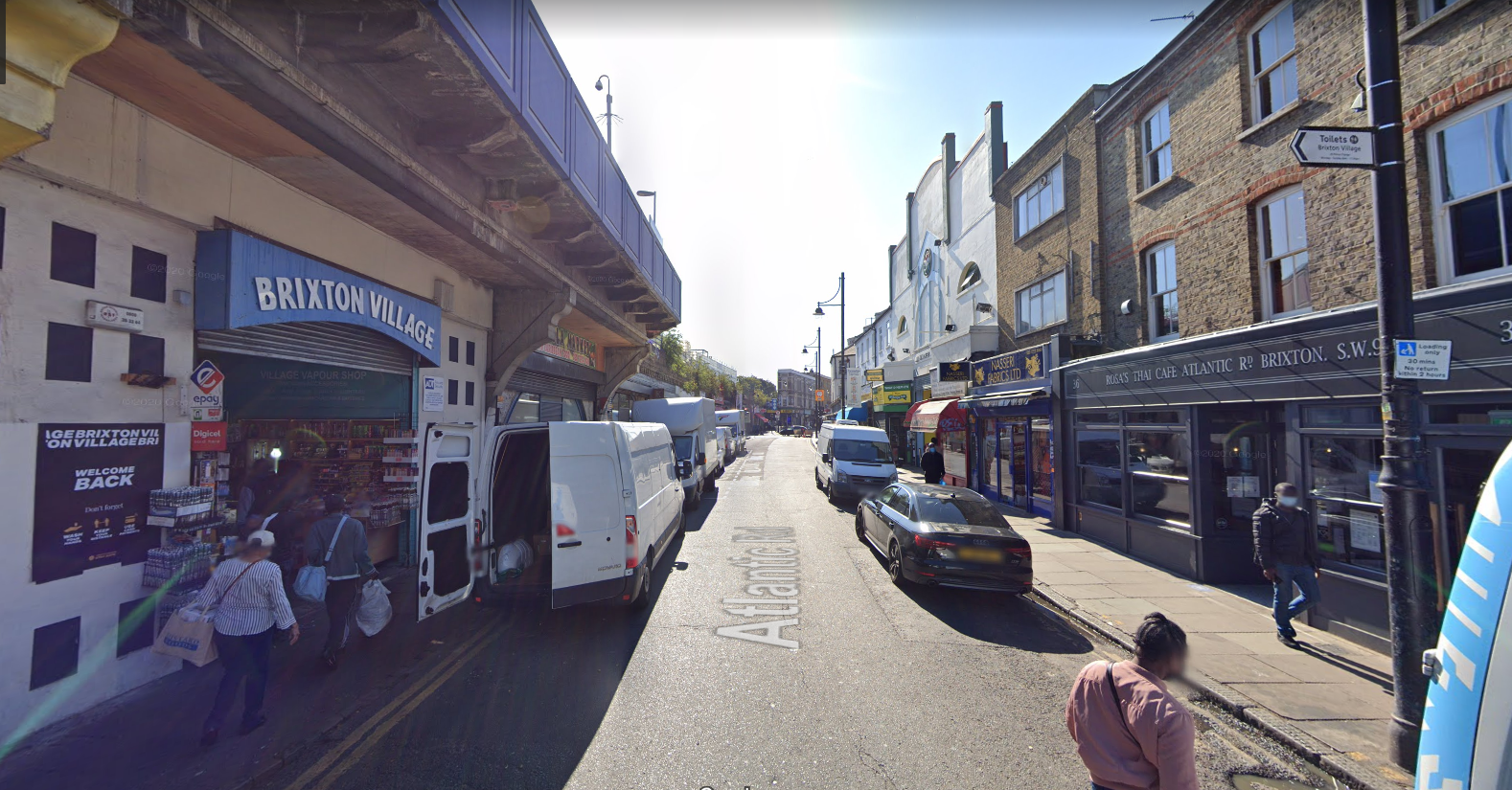 Things to consider:
Your design should make sense in the local area and show what is important to you. Take inspiration from the junction between Atlantic Rd and Coldharbour Lane or the rainbow crossing in Herne Hill.
To present your design, create a 2d print. You could draw, paint, sketch, use pens, crayons, digital software etc.

3) Communicate change
The streets around Lambeth are changing due to pressures such as Covid-19, the climate crisis, and a growing population.
Creatively respond to the changes and pressures.
What we are looking for:
You are the voice of Lambeth, use your experiences growing up and your visions for future Lambeth to respond in any form such as a poem, a speech, a film or photo.